Invoice barcodes can increase efficiency for clients creating batch payment entries. When a barcode is on an invoice and the invoice is returned with payment to the client, then the invoice barcode can be scanned and can automatically create a batch payment entry.
To add a barcode on an invoice, create a custom deliverable with an HTML template:
In BriteCore, select Settings.
On the Settings screen, select Deliverables.
On the Deliverables screen, in the Mass Deliverables section, in the State dropdown list, select the appropriate state.
In the Custom Deliverables section, select the green + next to Add a Custom Deliverable.
Next to the new Custom Deliverable box, select the pencil icon.
On the Mass Deliverable Setup screen, complete the following steps:

In the Custom Deliverable Name box, type the name of your deliverable.
Select Built in HTML/CSS.
In the Position 1 box, type the HTML in Figure 1.
Select Save.

Note: When you generate the deliverable from a policy, the barcode number will populate with the invoice code.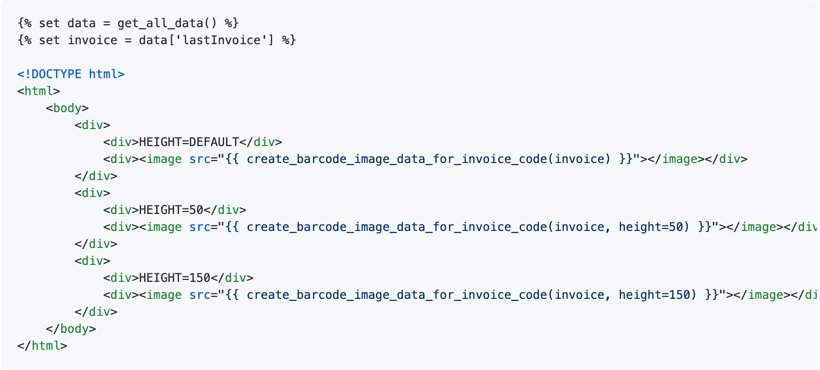 Figure 1: HTML template.